AVAILABLE TOMORROW - The New Look Incolink App
Posted on May 20, 2020
AVAILABLE TOMORROW - 21 MAY 2020
We've redesigned our app to make it even better for members. If you've already got the app, this update will be available automatically.
FRESH DESIGN – Makes claiming easier than ever
NEW FEATURE – Incolink Member Card is now in the app! It's easy to set up, secure and means no more waiting for your card to arrive
SECURE LOGIN - Login using your phone's PIN, fingerprint scan or face scan technology.
The new Incolink Member Card has several new features to protect your security and privacy
Login to access your member card
Photo identification to make sure only you can use your member card
Time stamp to ensure the card is not a screen shot and hasn't been tampered with
Contributions status show if your entitlements are up to date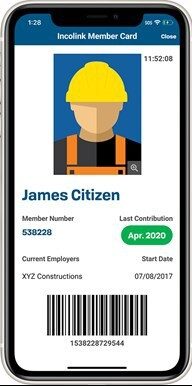 To set up the card, all you need is;
A valid Australian Driver Licence or Passport
Login to the Incolink App
Go to "Create Member Card" and follow the steps
We'll be in touch after launch with more instructions on how to set up your Incolink Member Card using the Incolink App.
Other news you might like