ONSITE at Olderfleet
Posted on Dec 06, 2018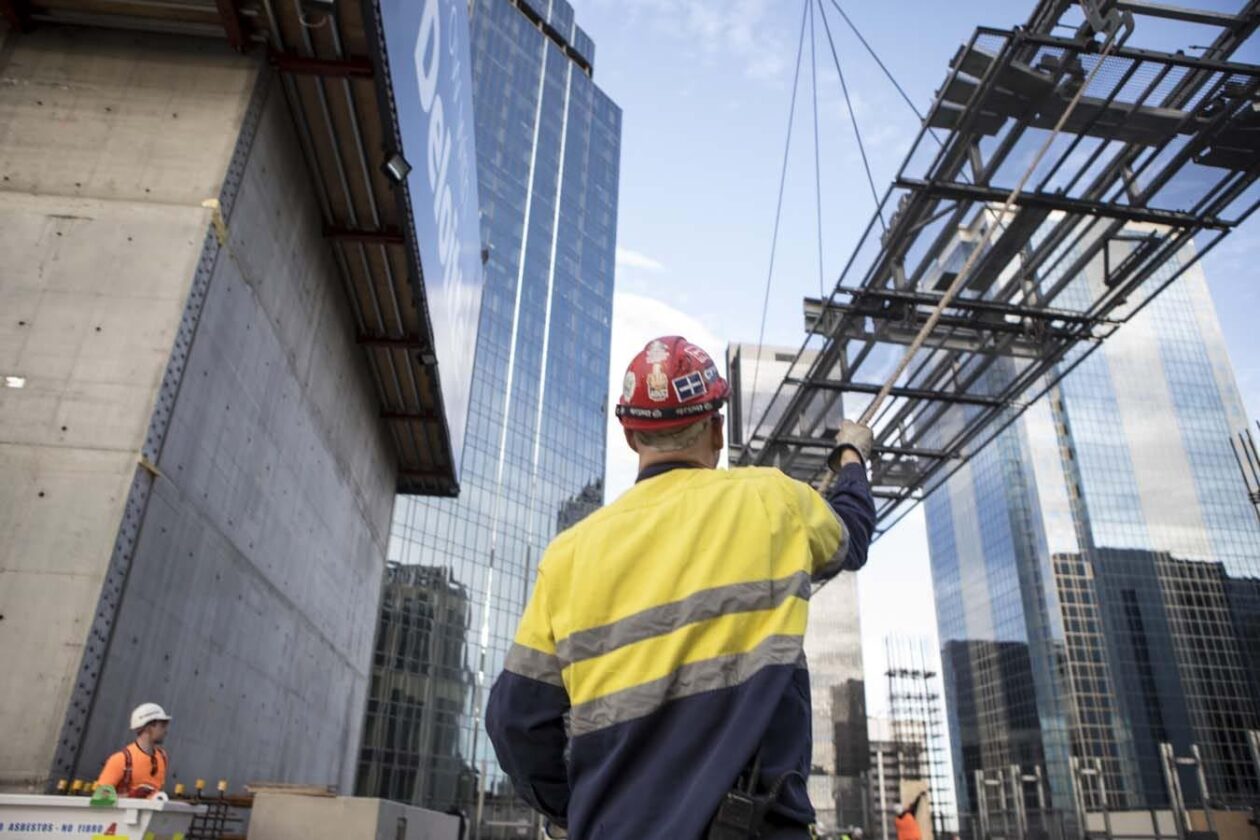 When completed Mirvac's Olderfleet building will be the developer's flagship commercial office tower in the Melbourne skyline.
This modern 58,000 square metre, 40-storey, premium office tower will pay homage to the retained 1880s heritage buildings still prevalent at the western end of Collins Street. The project's construction scope includes restoring key parts of the historic Olderfleet Building's frontage, including the iconic clock tower.
The site at 477 Collins St, runs from Collins Street at the north, to Flinders Lane to the south, was occupied by a mid-80s eight-storey office tower and a six-level above ground car park. All but the heritage buildings have been demolished as part of the development.
In mid-September there were 200 workers on site, a number that is expected to peak at 450 to 500 when integrated fit-out work starts on the upper office floors.
Designed by Grimshaw Architects, the main office tower building is a predominantly conventional concrete structure with a curtain wall façade. A major portion of the façade, including the western elevation along the core walls, will be installed behind formwork screens.
The completed tower will feature modern office spaces across terrace rise, mid-rise, high-rise and 'sky-rise' floors, a childcare centre, street level retail outlets and around 400 car parking spaces. Anchor tenant will be global consulting firm Deloitte.
The original Olderfleet Building was designed in the Venetian Gothic style that was the signature of architect William Pitt, who was responsible for other iconic Collins Street heritage buildings including the Stock Exchange and the Rialto. Pitt was also responsible for the historic Princess Theatre in Spring Street.
Other news you might like